Pre-pandemic, ours was a globalised world that was truly without borders; from trade and economic policies encouraging free movement of services and goods, to the limitless exchange and availability of information on the internet. The increasing availability and accessibility of global travel also helped the education sector flourish and benefit from globalisation.
However, in the time of COVID-19, the world has been pushed into a state of de-globalisation. We have seen our world leaders show favour to nationalist and protectionist policies (eg. the Trump Administrations "America First" policy), national populations falling out of love with global unions (eg. The Brexit referendum), and more sinisterly, a rise in xenophobic behaviour shown through increasing levels of hate-crimes and supremacy movements. Coupled with strict lockdowns, the inability to travel, and a fear of going outside, COVID19 has accelerated deglobalisation and shown us that we are now in a world with strict borders that we cannot cross.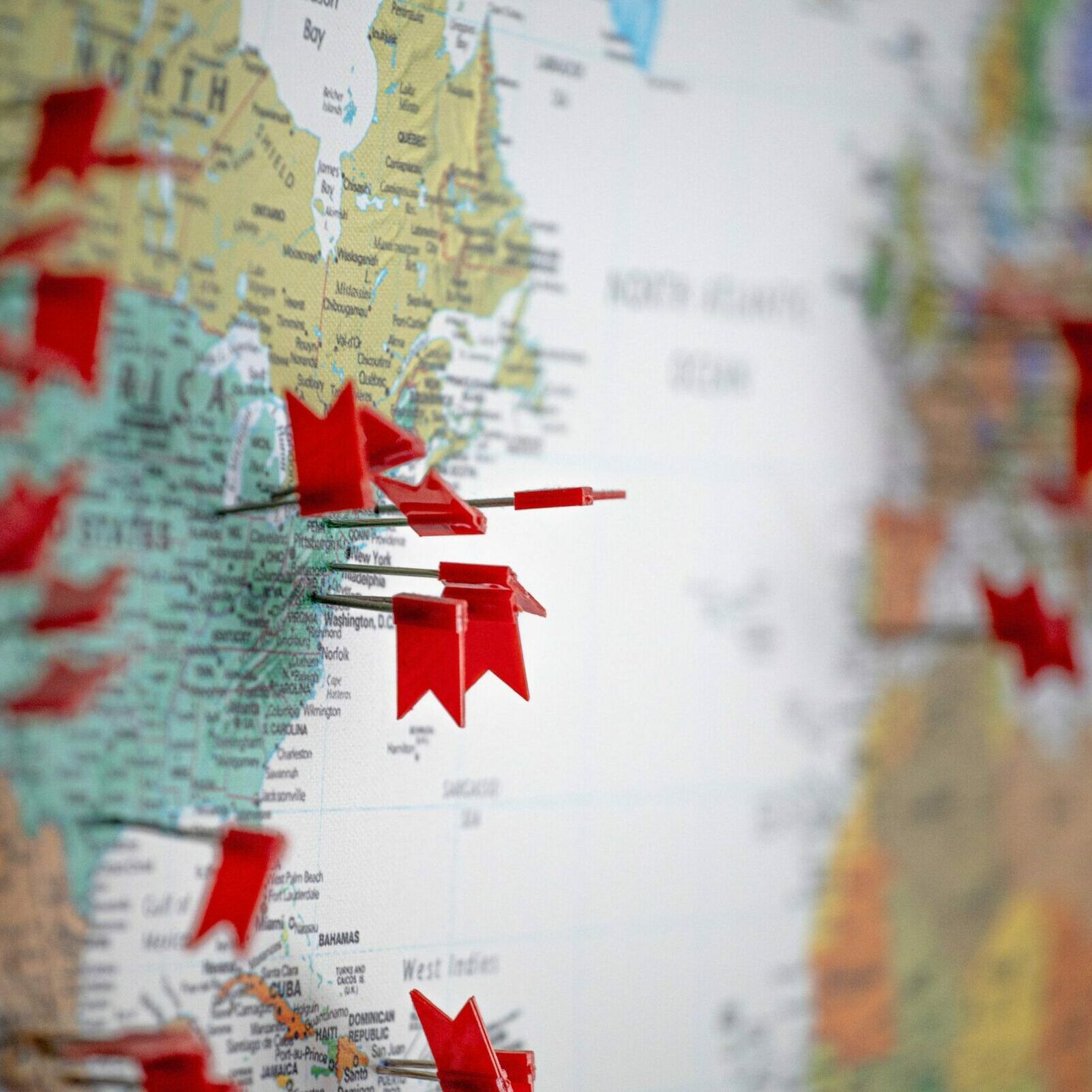 How has the pandemic and subsequent deglobalisation impacted the education sector?
Let's take a look at some numbers:
47% of prospective international students surveyed have said that due to the coronavirus pandemic, they now "intend to defer their university entry until next year". [QS Quacquarelli Symonds].[1]
In the US, first-year student counts dropped by 16.1%, and overall undergraduate populations shrank by 4%. [Clearinghouse] [2]
In Malaysia, new foreign student enrolment has been about 7,000 in 2020, compared to 16,500 in 2019 [MAPCU] [3]
From the data available and from just looking around us, one thing has become clear: while the demand for high-quality education has not reduced, the ability and willingness to cross borders to access education has drastically declined.
In a globalised world, the onus of crossing borders lay with the students in accessing international institutions. In a deglobalised world, the roles switch, and the responsibility now lies on institutions to transcend boundaries and reach their students, wherever they may be.
What can we expect to see from the education industry in adapting to this new landscape? The key lies in being global in experience; but local in location.
The death of the fully-physical classroom
The physical attendance model is losing relevance, and having 'classes come to you' becomes the way forward.
From the survey carried out by QS (Quacquarelli Symonds), 58% of prospective students surveyed expressed some interest in studying for their degree online [1]. The rise in popularity of online educational platforms, such as The Khan Academy, shows us that students are just as receptive towards the virtual educational experience when resources are accessible, functional, flexible, and engaging.
In a world where students are less able and willing to cross borders, universities will need to pay attention to the accessibility and quality of their online resources just as much, if not more, than they do to their physical campuses.
The rise of branch campuses across the world
While establishing a presence in the virtual space might be the easiest way forward in 'being where the students' are, we shouldn't discount the importance of a university's physical presence in providing an environment conducive to learning, ie. The university's campus itself.
Many universities have started moving away from the 'central campus' model and have begun establishing 'branch campuses' in locations that show potential student influx.
While its primary benefit was first seen as a "cost-cutter" for students and institutions, establishing branch campuses are now key in helping institutions get closer to students outside an institution's home country.
A centralised university experience across multiple institutions
A more radical change in the physical campus model is the establishment of 'education hubs' across regions (e.g. EduCity), where multiple universities will share core facilities such as libraries, labs, classroom space, etc.
The benefits of a 'shared facility' model are two-fold; from the students' perspective, the model allows them to still partake in the university experience of meeting with their peers in an environment that fosters learning without crossing huge distances.
From the institutions' perspective, the 'shared facility' model allows a faster footprint establishment in several locations while keeping start-up costs relatively lower than starting afresh in new areas.
With the prospect of a less open world and with students' needs changing so quickly, the task at hand for universities in adapting to a deglobalised world might seem daunting. However, with this changing landscape, we will see the education sector become even more accessible through a more cohesive and robust presence online. Supplemented by international campuses worldwide, the education world will merge into a high-quality learning experience; one that is physical, virtual, and available everywhere.
---
Sources:
[1] Quacquarelli Symonds, Apr 2021.
[2] Wall Street Journal, Oct 2020.
[3] University World News, Dec 2020.