In a world that is constantly changing with new technologies emerging almost every day, adult education and learning (ALE) has become an integral force in improving employability and relevancy in the workforce. However, with all effort and funding being placed onto the education of the youth, this area is often overlooked. In fact, the 4th Global Report on Adult Education and Learning (GRALE) by UNESCO states that 33% of countries reported spending less than 1% of their education budget on adult learning! This statistic is alarming and highlights the lack of investment in this critical aspect of education.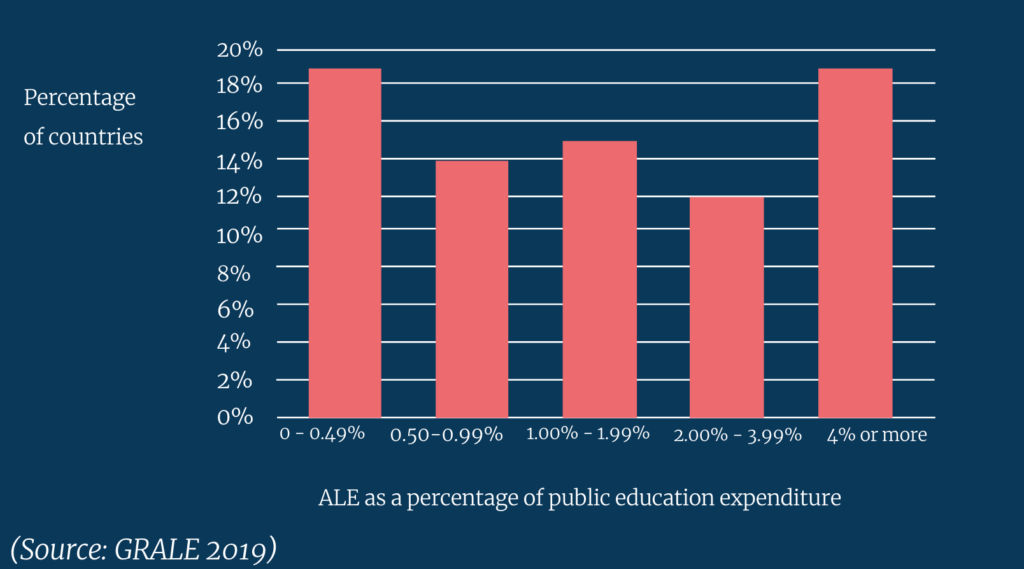 Figure 1 – ALE as a percentage of education expenditure
The demand for adult education and learning is prominent in both the already educated and disadvantaged groups. It is important for those who are in the workforce to continue to learn and adapt their practices as they develop. Companies need more from their employees than just their one degree. Fast and easy classes allow employees to evolve, produce better results, and increase their employability.
Demand for ALE during the Covid-19 Pandemic
The covid pandemic highlighted the issues faced by the current workforce, and the need for ALE. A survey by non-profit Strada Education found that as a result of the pandemic 57% of Americans in the workforce are worried they will lose their jobs and 33% believe that if they lose their jobs, they will need additional education and new skills to find a comparable one.
Companies like Microsoft and Linked-In, have taken steps to combat this issue, and utilise technology to create opportunities. Microsoft launched a new global skills initiative in 2020, aimed to bring more digital skills to 25 million 2people by the end of the year. They have backed the effort with $20 million dollars of cash grants to assist non-profit organisations worldwide to provide assistance to those who need it. In fact, in the following 8 months, 30.7 million people in 249 countries and territories took advantage of these opportunities.
ALE amongst disadvantaged groups
It is important to note however, that the need for ALE is significant in key disadvantaged groups which include; women, those living in rural areas, people with disabilities, migrants and more). It has become increasingly important to integrate these groups into the existing community to prevent social exclusion and foster intercultural dialogue.
Increasing funding in ALE for disadvantaged groups significantly benefit the strive to achieve the sustainable development goals. The economic benefits of integrating these groups into the workforce will bring both economic and social benefits by creating more democratic, peaceful, inclusive, productive, healthy and sustainable societies. Educated adults with higher education attainments have better health and longer lifespans and tertiary education is an essential influence on infant mortality, life expectancy, child vaccination, and enrolment rates.
In conclusion, adult education and learning is a vital aspect of the education industry and is often overlooked. Improving the funding provided to ALE will benefit a large population and their economy, whether they are from a high-income or low-income country, regardless of their education history. It is also important to evaluate the our learnings, and the opportunities we have to continue to learn and expand our knowledge and skills.